My Family Footprints follows the Genealogical Proof Standards (GPS) in all the research that is completed for our clients. Therefore, I supply accurate and thorough research that has all sources cited and any conflicts within the research resolved, in order to complete the analysis of the information collected, and present the findings to each client in a clear and concise report.
Research Specializations
New England States Ancestry
French-Canadian Ancestry
Historical Research of Family Homesteads in New England
Not sure where your family is from? No problem, that is what I am here to help you find out!
Preserving & Organization
My Family Footprints also offers help with preserving some of the most treasured pieces of your family history.
Family Oral History – via Written Transcription – If you would like the oral history recorded as an audio file or a video recording just let me know.
Family Photos – proper storage of photos so they last for generations to come.
Family Records – proper storage of old family documents (wills, deeds, etc.) so they can be viewed and not destroyed over time.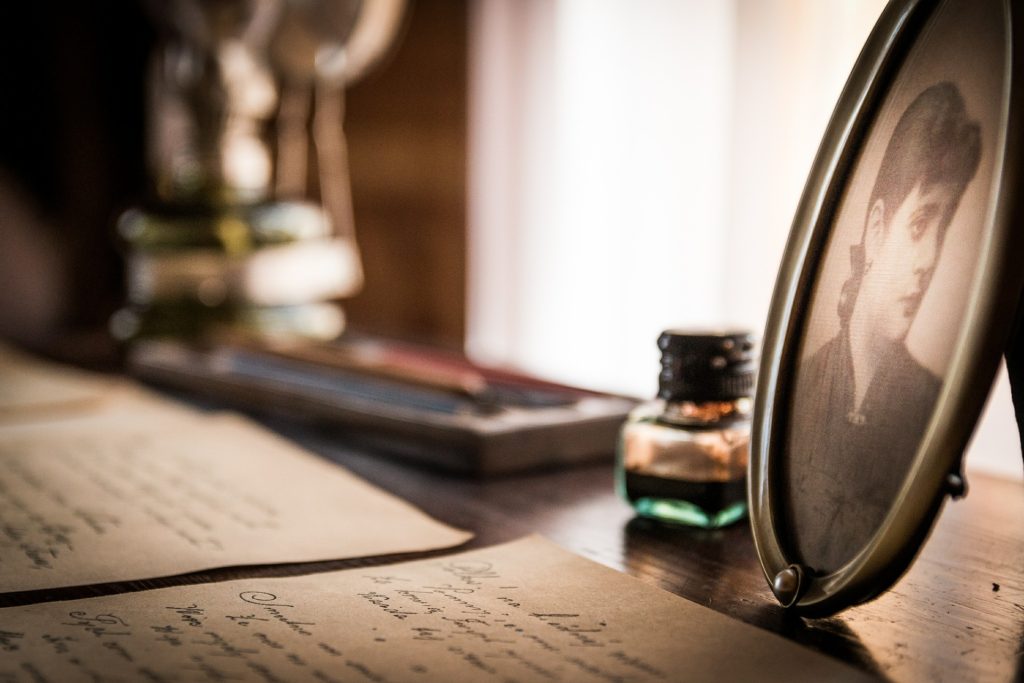 Research Reports
Printed Findings Report with Cited and Indexed Supporting Documents Found during Research
Digital Copy of Findings Report and Supporting Documents on thumb drive
Digital Ancestor/Descendent System Generated Report for all members of the family. This report includes family trees with three to four generations per tree. This is best done at the completion of a Family History project, not at the end of each package purchased, as it is an all-inclusive report.

If you would like My Family Footprints to print this report and have it bound in a three-ring binder to share with other family members, a cost will be provided upon request.
My Family Footprints offers a variety of pricing packages to help people find what they are looking for in their family history search within the budget that works for them.
Package Pricing Options
Package 1 – Pay-As-You-Go – $40/Hour (Findings Report will be completed after minimum of 5 hours of research, unless there is a straight forward question that can be resolved in an hour or two.)
Package 2 – Block of 5 Hours – $180 (1/2 Hour Free Research) – Most Popular Package to Start a Family Tree Project
Package 3 – Block of 10 Hours – $360 (1 Hour Free Research) – This package has the largest discount to help the client get the biggest bang for their buck with a full hour of free research.
* All packages are designed to help clients get as much information as will fit within their budget. Depending on the scope of the family history project, a full family tree can take forty to fifty hours or more to complete. We want to work with you and the available resources at hand to obtain as much information as possible within each time block. Each package can be ordered multiple times as desired until the research meets the needs of the client.
Ready to Get started on your Family History path? Click on Hire Me below and we will find where those Footprints Lead!
Gift Certificates
Gift Certificates are available for any number of hours you wish to give. My Family Footprints will honor the above package discounts if you wish to order 5 or 10 hours. The certificates are valid for one year from date of purchase and are nonrefundable.
Ready to Give the Gift of Family History? Click on Place Order below to get started!
Additional Products for Sale
Product
Format
Price

Final Printed and Bound Project
Findings Report
Ancestor / Descendant Report
Copy of All Documentation
Family Book – which includes all details of each person's life, Photos, family tree diagrams and indexes

Hard copy 3 ring bound book
(larger Bound reports can be 500-1000+ pages depending on scope of project)

Pricing will Vary Depending on Size**

Chart of Family Tree – There are a variety of charts available that will show your family, we can customize to some extent what is shown.

Digital File – depending on the size of the file it can be printed on your printer or just viewed on your computer
$10

Poster of Family Tree – From the chart that is generated above a poster can be ordered and mailed to your home. The size of the poster will greatly depend on the number of generations to be displayed and the style of tree selected. Samples can be given before a choice is made.

Glossy Poster to Hang on a Wall – some trees are so large that the poster generated could wall paper an entire house, so determining the number of generations to be displayed and the space available need to be taken into account.

Pricing will Vary Depending on Size – Once poster size and style is determined a price will be quoted and you can decide if you would like to purchase. Plus postage to ship to your address of choice.
** Request the price at the time that the report is desired. The cost of the selected item will be provided to the client in writing. Before the report is printed, your approval for the price and payment must be received. A full bound report does not need to be done for each ten-hour block, just at the time of project completion, but a report can be generated at the end of any block of time at the expense of the client.
When you are ready for any of the Additional Products, click on Estimates below and we will supply the cost for your approval before processing.