August 29, 2018 – Manchester, NH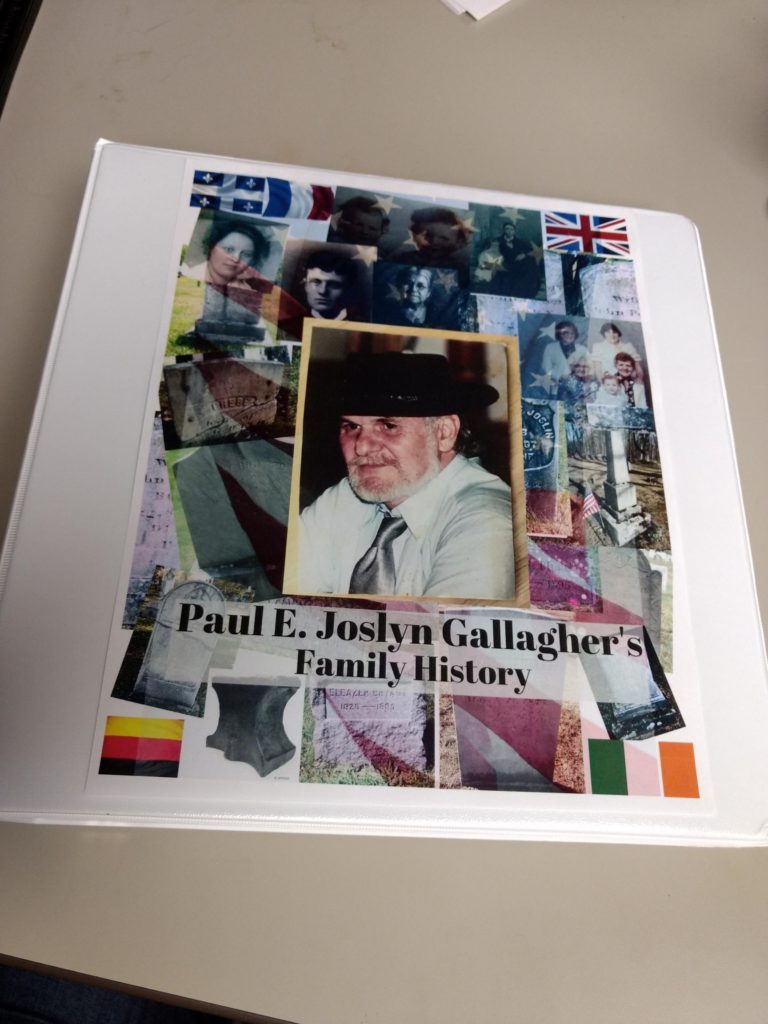 Paul E. Gallagher was a beloved father, step-father, husband, father-in-law, and friend who passed away April 7, 2007. Paul was the center of the entire family research project. The goal was to find out as much as possible about his biological father. He was adopted by his mother's second husband at the age of thirteen, after the death of his father when he was four years old. The only thing that was known of Paul's birth father at the onset of this research was that his last name was Joslyn. Well that was enough to find a whole world of information that traced the Joslyn line back to 1803 and his mother's side of the family back to the early 1700's.
In the process of the research, that was two years in the making, family near and far where reunited. Family that had lost touch over the years were brought back together with the telling of stories of generations passed, which added a great depth to the final report.
Upon the completion of the family history project a BBQ was held in Manchester to bring a great collection of Paul's family together again to share memories and chatch up while they reviewed the wonderful findings of the research. Paul's children, having grown up with the last name of Gallagher, everyone always assumed they were Irish, but after this project it was found that they were more much more than that: French Canadian, English, American (colonial time settlers), German, and a little Irish mixed in for good measure.
Thank you to the Gallagher, Joslyn, Bryant, Stahl, and Cote Families that contributed and attended the Family Reunion BBQ! I am so honored to have had the privilage to learn and share more about the man that meant so much, to so many! RIP Paul (my father-in-law), you and your ancestors live on in all our hearts and minds.